Hello there.
I heard you are screaming for news about new content? The NPC array was extended exactly a week ago (April 1st) and since then we've seen new NPCs daily. Here are some of them:
Oh, was that too fast? Don't worry. I prepared a small level to showcase some of the stuff some of these new NPCs can do:
So yeah. Things are appearing rapidly and are a ton of fun to use. These enemies are all pretty self-explanatory. We're trying our best to accurately recreate the source game behaviour of all NPCs. Regardless, there are a few things I want to take a closer look at today:
CHARGING CHUCKS
Probably the most diverse enemy species in all of Super Mario World is making its way into the game! Soon enough everyone can create football tournaments in SMBX. At this point not all of them are finished, but even now they are threat you shouldn't underestimate:
SNAKE BLOCK
When looking at the path of the Snake Block, you might've been intimidated by how hard it might be to define. Don't worry, though, as it's as easy as putting down a platform track:
These arrows will be invisible in-game and move the snake block when it touches them. Here's what this section looks like in action:
Yes, you can freely customise the block which an eater block spawns and eats! Want a castle where the lava moves on a set path? Very easy to do! I'm excited to see lots of eater block patterns in future levels. The possibilities are endless!
A BLOCKY DETOUR
The main focus of this post is NPCs for sure, but The0x539 has been working on some new blocks as well! They're not inserted yet, but a great addition to any level's geometry! Glass pipes!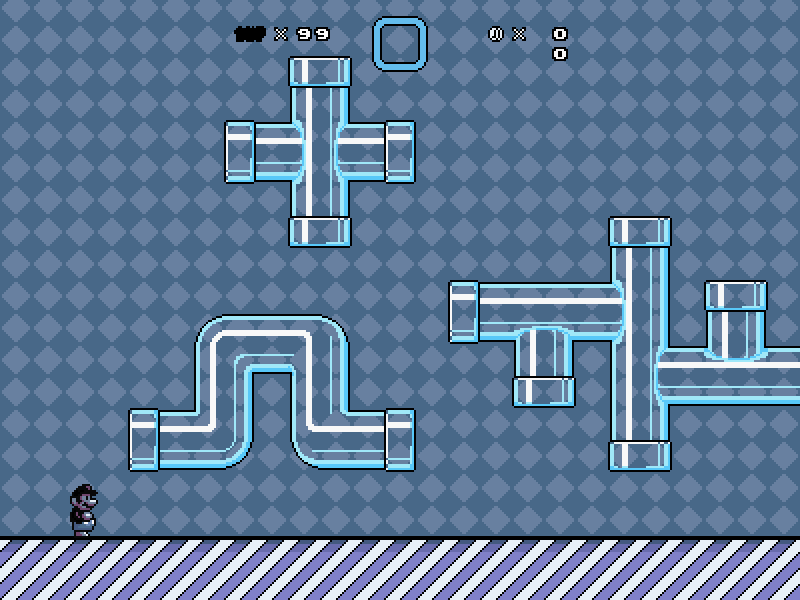 ENDLESS POSSIBILITIES
Well… not literally, but still! A big focus of ours is to add interactions to the game and give designers like you a variety of things to do with all the objects added to the engine. We hope this blog post gave you some ideas for stuff to do with these early additions. If you're interested in more, check out the claims sheet where you can track our progress, check what slots have been claimed, who made what and what npcs, blocks, effects and bgos to look forward to in the future! To end this peek into the future of 2.0 off I want to introduce a new segment to these blog posts:
HOELOE'S CEREAL
See you soon!
-Enjl